Last updated on March 20th, 2021
Sometimes, we are so overwhelmed with the routine that we yearn for a break. The year 2020 gave us a break that nobody would have asked for. People were locked in their houses with no face to face meetings, no outdoor gatherings and no overnight getaways. On top of that, Melburnians had to endure 112-days of strict lockdown.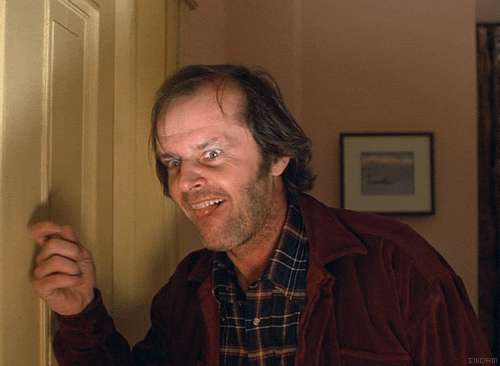 Basically, Covid-19 showed us how Jack Nicholson and his family must have felt being locked away for winter in a desolate hotel in the movie – The Shining. So when the lockdown finally ended, a long relaxing trip during the Christmas holidays was a must.
Where Should We Go?
The search for the venue started long before the lockdown ended. I was pretty sure that Dan The Man would keep his word when he said he wanted Victorians to have as normal Christmas as possible. Grampians National Park immediately stood out for its mountain range, unique rock formations and wildlife. I love hilly areas and they feel even more special given that Australian terrain is mostly flat.
Secondly, the hotel – Halls Haven resort – looked really nice and was available within my budget. Plus, Booking.com offered a free cancellation until the second week of December, so it was practically risk-free. So I went ahead and booked the spot for the Boxing day weekend.
As expected, the gamble paid off when the lockdown was lifted and Regional Victoria was opened for travel from 9th November. What I didn't expect was the travel voucher scheme which was introduced to boost the regional economy. I was lucky to get my foot in the door and claim a voucher. So things started shaping up really well.
Grampians, Here We Come!
With 3 young kids, preparations don't stop until you get in the car only to realise that you missed something. Though our resort was just 5 minutes away from the Halls Gap town centre which had a grocery store and a few restaurants (even an Indian restaurant), we packed everything right from rice to the spice chai sachets.
First, it's definitely cheaper to carry your supplies and secondly, you don't spend precious time looking for groceries instead of having fun. In addition, my wife packed some home-made Pav Bhaji and Dal Makhani (yum!) to save some cooking time there. As if that was not enough, she also packed lots of fried Idlis for the pit stop. No wonder the boot of our car was as full as the excitement of my kids. With a few quick selfies, we kickstarted our journey to the Grampians!
Reaching Halls Gap
Halls Gap is the best place to explore the Grampians as it sits right at the centre of the Grampians national park. This idyllic town makes visiting all the scenic spots in the Grampians so convenient and easy.
The resort was nearly 300 km (nearly 31/2 hours) from my house, so a few rest stops along the way was necessary.
Purely by chance, we encountered a very nice reserve called Rupert Vance Moon reserve in Bacchus Marsh – named after a World War I Veteran.
The reserve is located right next to the Werribee river and there is a nice riverside walk. There are a few covered picnic tables and a toilet block. We secured a table and had our brunch of fried Idlies with coconut chutney/tomato sauce, some strawberries and grapes and a can of juice.
With the tummy full, we all settled into the car for the journey ahead. No wonder, the kids started dozing off soon.
The road to the Grampians was pretty good and with the speed limit of 110 km, it felt effortless once I put the car on cruise control. Within an hour, we reached the historical town of Ballarat.
The town itself needs a visit of its own to explore its golden origins but we didn't have time so we promised to visit it next time and pushed right ahead.
After about 21/2 hours we reached our next pit stop which was the Green Hill lake. I must admit – this was the prettiest pit stop so far with a huge lake on one side and wind turbines on the hills on the other side of the lake.
The lakeside was surrounded by caravans and tents. Apparently, the campsite is free and there are free showers and toilets. No wonder it was so busy!
After a quick toilet break, we resumed our journey through the beautiful sleepy town of Ararat. After capturing a few scenic shots of the town, we continued further and finally reached our resort by early afternoon.
The Resort
Halls Haven resort was a perfect combination of farm stay and a comfortable hotel. Built over 50 acres of farmland, all the rooms were built around a small pond. So right from our living room, we had a beautiful view of the pond as well as the Grampians mountains.
The room had a fully-equipped kitchen and kitchenware so we could cook our own meals. The kids instantly got hooked onto swings, slides, rockers and a lot of outdoor toys such as basketball, trampoline, bicycles and a couple of cycle rickshaws. There was no dearth of farm animals either, including sheep, turkeys, a peacock, llamas, kangaroos, a dog and a few hamsters.
Plus, there was a nice swimming pool which unfortunately we couldn't use due to lack of time. Amanda, the owner, kindly offered us to use children books and DVD collection at the reception if needed. It was just a start to a pleasant stay.
Gorgeous Venus Baths
Difficulty: Easy
Suitable for Prams/Wheelchair: Partially
Pets Allowed: No
Toilet block: Not available
Distance: 730m from Halls Gap Botanical Gardens
Suitable for: Everyone including young kids
Best time to visit: Late spring to early autumn
Famous For: Rockpools, magnificent rock formations
Precautions: Supervise kids due to slippery rocks and water body, carry snacks and water
After having a quick lunch, we decided to head to a nearby attraction aptly named Venus Baths.
Venus Baths is a scenic spot that features a series of rock pools and fascinating rock formations. It is very close to the Halls Gap town centre. The shortest route is 750 metres and goes through the Botanical Gardens. The route is quite beautiful with huge boulders on one side and a small gorge on the other side.
It was evident that the Venus Baths is a popular spot judging by the amount of crowd there. There was a number of rock pools to dip our toes into. There was a surprise attraction waiting for us there. In one of the larger rock pools, we dipped our feet and in a while, hundreds of fish started gathering around our feet and started giving us "fish pedicure". The trick is just to stay still. The tickle made my wife startle a bit but it was an amazing experience, to be honest.
Given that it was a hot day, everyone was enjoying the cool water by dipping their tows, sliding in the water and splashing each other. Goes without saying, my kids were having a gala time there.
On the other side was this huge rock wall at about a 145-degree slope which made it pretty attractive for a lot of older kids to climb and slide. After spending hours there, we realised that it was getting dark and almost empty. I realised that we needed to get back to the hotel for a change of clothes before heading out to watch the sunset. So we rushed back, changed into fresh clothes, filled a thermos with masala chai and headed to the Reed lookout.
A (Disappointing) Sunset At Reed Lookout
Difficulty: Very easy
Suitable for Prams/Wheelchair: Yes
Pets Allowed: No
Toilet block: Not available
Distance: 12.3 km from Halls Gap Visitor Centre
Suitable for: Everyone including young kids
Best time to visit: Spring to Autumn
Famous For: Splendid sunsets without much crowd
Precautions: Big rocks at the lookout, supervise kids due to slippery rocks, carry warm clothes as it can get windy
Reed lookout is the easiest lookout to watch the sunset as it is literally next to the car park. However, since there were limited parking spots and it's also the entry point to a very popular lookout – the Balconies, the car park was full. So we just parked on the side of the street and enthusiastically rushed to the Reed lookout.
As the luck would have it, despite being a clear sunny day, the sun was completely shrouded in clouds. Not a single ray came out of the cover. We waited for some time for our luck to change but to no avail. It was a rather disappointing end to an otherwise beautiful day. We clicked some pictures of rolling hills in the hazy daylight and went back to the hotel for dinner and much needed rest.
MacKenzie Falls
Difficulty: Moderate (A lot of steps!)
Suitable for Prams/Wheelchair: No
Pets Allowed: No
Toilet block: Available
Distance: 18.3 km from Halls Gap Visitor Centre, 260 steps to the base of the falls
Suitable for: Everyone including young kids
Best time to visit: Late spring to early autumn
Famous For: Impressive waterfall with a scenic surrounding
Precautions: Narrow and steep steps, supervise kids due to slippery rocks and water body, swimming is not allowed due to underwater currents, avoid sunny days
After a peaceful night sleep (occasionally punctuated by squawks of the peacock), we quickly got ready to meet one of the largest and most spectacular waterfalls in Victoria – MacKenzie Falls.
It is one of the most popular spots in the Grampians national park. So to avoid the crowd, we decided to head there early in the morning. MacKenzie Falls is 25 minutes drive from the Halls Gap. Even though we went early, the car park was full. So we parked by the roadside and dashed to see the Falls.
There are a few different tracks here. The first one is the Mackenzie falls lookout. It provides a spectacular front view of the falls from atop. It is nearly a 1.9 km return from the car park. Also called the Bluff lookout, the track is sealed and goes through dense forest. It is suitable for wheelchair and pram.
There is another one called Broken Falls lookout which is quite close to the car park. As the name suggests, the water is broken into various sections of smaller falls. It is not as spectacular as the MacKenzie falls but given the short distance, it's worth a walk.
We headed straight to the base of MacKenzie falls though as that's where most of the magic is. To go to the base of the waterfall, you need to climb down 260 steps. It starts with easy, wide steps and gradually they get steeper and narrower. On wet days, the steps can get very slippery and treacherous.
After the first 50 steps or so, you are welcomed by an awesome spot called Cranages Lookout. From here, you get a stunning view of the top of the waterfall among the surrounding cliffs.
After appreciating the scenic beauty we proceeded further. Alternating between walking and carrying little ones on our shoulders, thankfully we reached to the bottom of the steps without slipping and fracturing any of our bones.
By the time, we reached the base, it was already crowded with people of all ages. Kids were playing in shallow pools while grown-ups were busy taking selfies and enjoying the scenery.
Though swimming is not allowed here due to whirlpool currents underneath, some brave souls threw rules to the wind and jumped into the water anyway.
After taking endless photos and having a lot of fun in the water we went back to the car park. It was not an easy climb, especially with 3 kids. Thankfully, the weather was pretty cool and there were rest stops along the way. Nonetheless, by the time we reached the top, we were out of breath. After taking a brief stop for snacks and drinks, we reached the resort by afternoon.
Lake Bellfield
Difficulty: Very easy
Suitable for Prams/Wheelchair: Yes
Pets Allowed: No
Toilet block: Available
Distance: 4.7 km from Halls Gap Visitor Centre
Suitable for: Everyone including young kids
Best time to visit: Late spring to early autumn
Famous For: Scenic view of mountain ranges and huge water body, swimming, fishing, boating
Precautions: Carry warm clothes as it can get windy, Freezing cold water, supervise kids
By the evening, it was getting cloudy and windy so there was no point going for another disappointing sunset. So instead we decided to take a stroll along the banks of a nearby lake called Lake Bellfield.
Lake Bellfield is a picturesque lake located just 5 minutes away from Hall Gap town centre. It is one of the important sources of water in the region. Nestled beautifully between two mountain ranges, it looked magical at sunrise from what I heard. Boating, swimming and fishing are permitted in certain areas of the lake.
The moment we stepped out of the car, the chill cut through our skin like a knife. It was already windy but being close to the lake, it was freezing. Nonetheless, we jacketed ourselves and went to stroll on the dam wall. Despite gloomy weather, the view of the mountain ranges from here was simply breathtaking. I did my best to take some snaps despite the heavy wind. We didn't even go halfway when the rain started. Hurriedly, we ran back to the comfort of our car. Such gloomy weather demanded a cup of hot tea. After having tea and some snacks, we went back to our resort.
Meeting The Kangaroos
Anytime you drive around in Halls Gap, you will catch a glimpse of kangaroos grazing or running around, especially at dawn and dusk. One such sure-fire area to spot Kangaroos is Halls Gap Recreational Reserve.
While returning back from Lake, we saw a group of Kangaroos having their dinner on the reserve. It's almost a crime if you come to the Grampians and don't get a snap of Kangaroos. So we got out to get up close with Kangaroos. Just like us, a few people were out there to take some selfies with Roos despite chilly weather. A few other spots to watch Kangaroos is the grassland near BIG4 NRMA holiday park and near the Gariward motel. Unsurprisingly I spotted a bunch of roos just in the backyard of our resort the next day too.
Since the weather was deteriorating fast, we took some snaps and went back to the resort. It was a perfect finish for another beautiful day.
(A Lost) Sunrise At Boroka Lookout
Difficulty: Very easy
Suitable for Prams/Wheelchair: Yes
Pets Allowed: No
Toilet block: Available
Distance: 15.3 km from Halls Gap Visitor Centre
Suitable for: Everyone including young kids
Best time to visit: Spring to Autumn
Famous For: Stunning sunrise vistas
Precautions: Carry warm clothes as it can get windy and chilly, dangerous cliffs
Despite cloudy and gloomy weather the night before, the next morning turned out to be clear and sunny. This is one of the biggest mysteries to me – why does the weather get better on the last day of the trip? Murphy's law, what else! Unfortunately, the weather tricked me into not setting an alarm to watch the sunset. By the time I woke up at 6:30 am, it was already quite late. I quickly got ready and rushed to the Boroka lookout to watch whatever morning beauty was left.
Boroka lookout is one of the most iconic spots to watch the sunrise. It is also the easiest because the lookout is right next to the carpark. It's just half an hour away from the Halls Gap. The curvy road was bathing in the early morning sunshine and the whole atmosphere was simply magical.
I quickly parked the car at the Boroka lookout and ran to see the view. It was one of the most incredible sights I have ever seen.
Boroka lookout provides an unobstructed view of the valley beneath. The whole Grampians valley was basking in the golden light. From here, on the right-hand side, I could watch the sleepy town of Halls Gap and the Lake Bellfield beyond that, standing like a guardian watching over the town. From that view, I came to realise from where Halls Gap got its name. It sits between the gap created by the two mountain ranges. Apparently, Hall was the name of a first settler here thus making it Halls Gap.
There are two viewing areas at this lookout – one which goes straight from the car park and the other slightly right to the first point with access to the incredible overhanging ledge. The second point was closed due to structural issues. This ledge is the most famous in Grampians photos due to its insta-worthy views and some people lost their lives while taking a photo from this rock. Just weeks before our trip, a lady fell from the Boroka lookout while taking a selfie.
Standing right there, I felt a mix of amazement and sadness for her. Amazed at how she could muster the courage to cross the fence to stand on this scary rock structure. It was incredibly windy when I was there and I couldn't imagine standing on that ledge without any support and taking a photo. All this for just a photo!
The Balconies Lookout
Difficulty: Easy
Suitable for Prams/Wheelchair: Yes
Pets Allowed: No
Toilet block: No
Distance: 1 km walk from Reed Lookout
Suitable for: Everyone including young kids
Best time to visit: Spring to Autumn
Famous For: Stunning 360-degree views of the valley and mountain range, best for sunset views
Precautions: Carry warm clothes as it can get windy, dangerous cliffs, carry snacks and water
Feeling incredibly sad at such a beautiful spot, was a weird feeling. When I came back to the resort, a lovely sight of Llamas grazing caught my eye. Far away, I could see some Kangaroos having their early morning tea. After having brekkie we checked out of the resort. We wanted to cover a few more attractions before heading back to Melbourne. One of the key attractions was The Balconies.
The Balconies lookout is located just 1 km away from the Reed Lookout. So we parked at the Reed lookout and started the well-signed walk. The 1km gravel path is an easy walk. Initially, it goes through open areas and you are presented with some interesting rock boulders along the way. Far away, you can even see the Wartook reservoir.
There are some flat rocks to take great selfies. Along the way, there are benches to rest on. Kudos to Parks Victoria for carving out a tree stump like a chair that blends so well with the natural environment.
After a leisurely walk of 30 mins, you are suddenly presented with a mind-blowing 180-degree view of the wonderland range and the Victoria valley below.
Just like Boroka lookout, there are two viewing areas – one right where the path ends and another one on a protruding cliff to the right.
Being a popular lookout point, it is always crowded but it gets especially busy around sunset. Just to the left of the lookout is a double fanged cliff that resembles the jaw of an animal, hence called the "Jaws of death". There is a path below the main lookout through which the Jaws of Death cliff is accessible though not recommended due to the risk involved. Despite its scary appearance, we saw a few daredevils who crossed the rails to take selfies there.
Scenic Spots That We Missed (But Will See Next Time)
After enjoying the Balconies thoroughly, we returned back to the Halls Gap town centre. Due to the Christmas holidays, the town centre itself was pretty crowded and teeming with activity. A lot of kids were playing in the playground or riding cycles, adults enjoying e-bikes or just chilling out. There was a nice public swimming pool which was full of kids and adults alike.
We secured a nice picnic table under the shed and enjoyed our lunch. After having a ceremonious treat of ice cream, with a heavy heart (and tummy) we said goodbye to the Grampians. It was a lovely trip and I felt that a few more days would have been good to explore the Grampians even better. With just 2 nights of stay, we inevitably missed some spectacular spots like:
The Pinnacle lookout – I know that this is the number 1 attraction for many and I would definitely see it sometime in future, but the spot is not easy for young kids so I had to leave it out for now.
Hollow mountain – This is another spectacular spot in the northern Grampians. Again, due to rock climbing, it's not suitable for kids so had to skip it.
Halls Gap To Dunkeld Scenic Drive – This is one of the best drives which provides unparalleled views of Mount Abrupt and Mount Sturgeon. I was very eager to do this drive but unfortunately ran out of time.
The Piccaninny walk – This is an easy 1-hour return walk which takes you through bushland and you are rewarded with stunning views of mount sturgeon from atop.
In addition to the above, we missed numerous walks and hikes for which the Grampians is popular. Also, we missed a number of lakes around the area such as Wartook reservoir, Lake Fyan, Lake Lonsdale and so on. Most importantly, we missed e-bike rides which looked a lot of fun.
But despite all that, what we did manage to see was exceptional. So we rode back with empty bags and hearts filled with joy. The wind was whispering in my ear – I will see you soon.